If you can't wait to see Kaz Hawkins and Jon Amor (or see again 'cruise artists' Paddy Milner or Marcus Bonfanti) then this outstanding event in Carlisle is well worth checking out!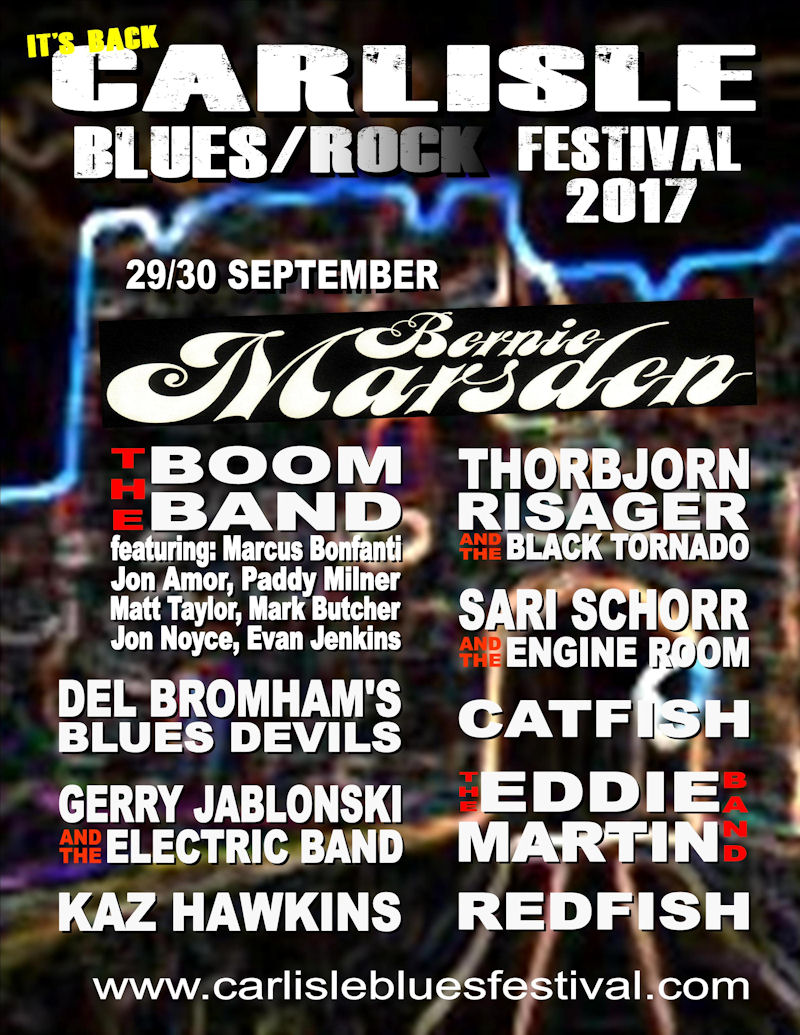 Online booking for the third P&O International Blues Revue (3rd-5th November '17) Click here
or or Freephone 0800 130 0030
Line up – Norman Beaker Band * Jon Amor * Kyla Brox * Tom Attah * Johnny Hewitt * Kaz Hawkins Band (NIR) * Max & Veronica (ITA) * Kai Strauss Electric Blues All Stars (DE)
 
Congratulations
The Kaz Hawkins Band (NIR) won the 7th European Blues Challenge in Denmark in April … we look forward to welcoming them on-board in November.
Unforgettable!
P&O's first Mardi Gras Cruise was simply an outstanding event celebrating the sights and sounds of New Orleans … you had to be there!
Top man!
Congratulations to P&O Blues Revue stalwart Norman Beaker who has been inducted as 'a Legend'  into the American Blues Hall of Fame alongside the likes of John Lee Hooker, Etta James, Koko Taylor, BB King, Taj Mahal and Bo Diddley!  http://www.blueshalloffame.org
What a weekend on the 2016 Revue!
See below for Blues in Britain's review of November's 'Blues Revue'
Our 'cruisers' captured the highlights of an outstanding weekend… Click below
Click link below to read the Little Steve interview in October's Blues in Britain Magazine ( www.bluesinbritain.org )
www.littlesteveandthebigbeat.com/wp-content/uploads/2016/10/bib-oct-p28-29.png
Michael met up with 'Little Steve' in Amsterdam. 'The Big Beat' are planning to launch their first full-length CD on-board ship on 5th November …our very own 'Blues@Sea Launch Party'!
Baby, let me take you on a Sea Cruise!
The 100% unofficial website of P&O Bluescruises
Proud to be recommending  artists.